bit (= best in training) schulungscenter (= training centre), founded in 1986, is one of the leading education providers in the area of labour-market projects, vocational education, training and employability in Austria. Their clear strength is their experience and know-how in designing (didactics, methodology, instructional design) and carrying out diverse national and international projects. They have substantial experience in working with different target groups, e.g. young people, young unemployed adults, and their educational needs through their regular activities. They employ 263 highly experienced staff in seven Austrian regions, which enables them to draw on up to-date know-how and creative training methods for the design of their projects.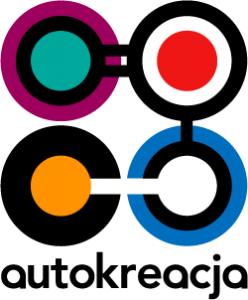 Autokreacja Foundation is a Warsaw based non-governmental organisation actively working in the fields of education and culture. Their mission is to support the civil society development and foster social inclusion in Poland and beyond. They want to put the spotlight on problems of groups and individuals that are at risk of exclusion and marginalisation, that is why they focus on cooperation with long-term unemployed, youth from underprivileged regions, immigrants and refugees. Their projects are designed to favor multiculturalism and intercultural exchange by bringing together different lifestyles, points of view and philosophies. In their work they use methods and tools based on non-formal education and experiential learning, giving each of our participants a chance to activate their potential and gain new competences.

EduVita is an Italian NGO dedicated to the promotion of lifelong learning and the development of intergenerational and intercultural relationships. It is a coworking and co-learning space, a cultural and educational centre in Lecce, South Italy, founded in January 2019. Their main activities are:
– intergenerational learning
– language courses for elderly people
– intercultural learning
– digital education
– promoting of youth initiative and entrepreneurship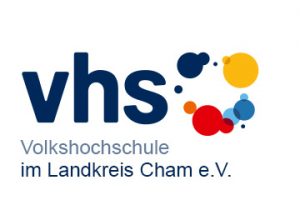 The Volkshochschule im Landkreis Cham e.V. is a registered, non-profit association in Germany, acting on a regional level. The organisation provides courses in the field of society, vocation, languages, health, culture and special courses (second chance school). It has a long- term experience in course development with the specific focus on vulnerable groups and is experienced in organising courses for specific groups: seniors, young adults, among them drop-outs; adults with fewer opportunities and special needs (e.g. illiterate, dyslexia etc.), NEETs, migrants, refugees. The VHS Cham also has had a wealth of experience coordinating and acting as a key partner in many projects over the years. The outcomes of the projects were geared towards vulnerable groups in adult and vocational education and/or migrant language learners, some of them also directed to intergenerational learning or mentorship approaches.
The company was founded in 2010 and during the last years it grew up to 10 employees. It is in the small coastal city of Figueira da Foz (Centre of Portugal).
Their mission is "trying to assist in the society transition from the information society to the understanding society". They believe that personally stored information and knowledge is just necessary up to a critical amount; from this amount on, it may grow with creativity, may be strengthened by application, may be spread by teaching. To achieve this, they combine 2 main activity areas:
– Technological area – they produce software solutions that support the pedagogical principles and deliver tools to clients for managing their own offer.
– Pedagogical area – the team develops concepts and methods for a more motivated and immersing education. They involve client organisations and their targets (students, adult learners) in experiences that increase their competences to answer the learning challenges raised by Knowledge and Information Society.